The practice of self-reflection is essential for growth at any stage in Aikido. As a teacher, having the chance to practice and reflect with other teachers is something I highly value.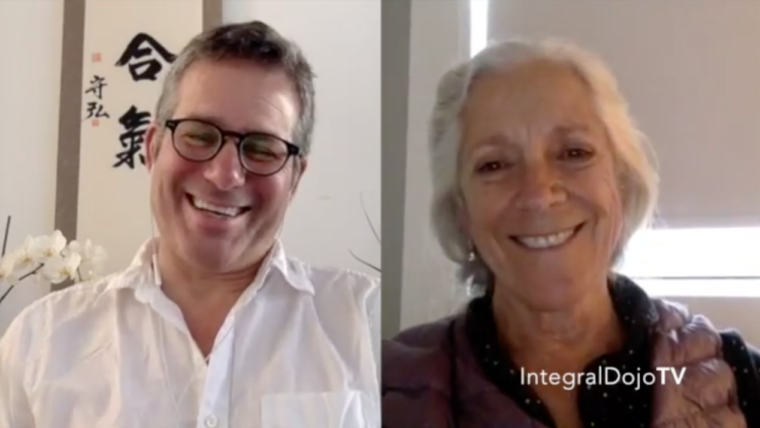 This past May I had the great pleasure of hosting an online global tele-summit called Aikido At The Leading Edge. It was an amazing event that brought so many gifts to my life, and the lives of over 2,300 people. Perhaps the greatest gift for me was that I had an opportunity to connect with 46 amazing teachers from the global Aikido community.
One of those teachers was Wendy Palmer, Aikido Sensei, Embodiment Facilitator, and Author. Prior to the tele-summit Wendy and I connected via Skype to get to know each other, and we had a really enjoyable conversation. Even though we didn't choose a specific theme before our chat, very quickly our conversation zeroed in on the need for self-reflection in Aikido.
Aikido is a very powerful medium for self-reflection. Especially if your training includes the practice of self-awareness at the edge of your comfort zone, where you experience stress and conflict. As my conversation with Wendy unfolded we both agreed that the practice of self-reflection is essential in Aikido. And that it is even more essential for teachers.
---
---
Mindfulness Of Who We Are As Teachers
As a teacher, the need to increase your practice of self-reflection cannot be underestimated. Once you take on students you are also taking on a position of power. Being in a position where dozens, if not hundreds of students are bowing down to you can be candy for the ego. It is fertile ground for projection, transference, and counter-transference.
This places a huge responsibility on the shoulders of teachers. The need to deepen your practice of self-reflection cannot be underestimated. Just like the comic book cliche says, "with great power, comes great responsibility". This goes for both men and women teachers.
Some of the issues Wendy and I touch on in this "Aiki-Discussion" on self-reflection are:
All teachers have the tendency to fall into ego
As a teacher, you should constantly monitor your own ego
Always assume your shadow is there (because it probably is)
Continuous shadow work is an essential practice for teachers
Teachers need a willingness to let go of identity in order to evolve
Shadow work is the compost of your development
Establishing yourself in mindfulness puts you in that space of choice
If you are a life-long student then you know what it means to be a learner. This is especially so if you are a teacher. Because as a teacher, you need to be the best learner in the room. Especially when it comes to understanding your deeper nature. Self-knowledge only comes through a commitment to constant and continuous self-reflection.
It was beautiful to speak with Wendy because she is a great role model of self-reflection. Here is an excerpt from our "Aiki-Discussion." Enjoy!:
QUESTION: How do you see the role of Self-Reflection in Aikido? Leave your comments below!