Aikido is unique among martial arts as it is simultaneously "martial" & "spiritual". This means that even though Aikido engages conflict (as all martial arts do) the intention for doing so is the resolution of conflict and restoration of harmony. How can this be? Engaging conflict (in other words, fighting) is zero-sum, with one winner and one loser. From beginning to end, it perpetuates separation. But "the way of harmony" is none other then a unifying practice. In order to understand this apparent contradiction you need to look at the art from the perspective of "Aikido & Non-Duality."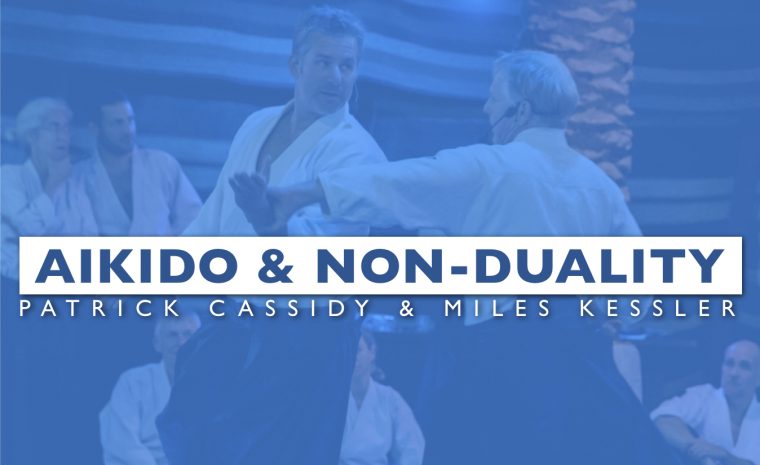 "Aikido & Non-Duality"
This past Tuesday (April 10th, 2018) I hosted a Community Call together with my Aikido brother Patrick Cassidy in another of the Integral Dojo's on-going "Aiki-Discussion" series. The topic of this 2-part Community Call series is "The Dharma Of Aikido."
In our 1st community call Patrick, and I were joined by member's of the global sangha in a discussion of Aikido as a martial art and a spiritual Path. In this 2nd community call we focused on the topic of "Aikido & Non-Duality."
Some of the points the came up in this "Aiki-discussion" are:
Aikido's birth from the non-dual perspective of O Sensei
Aikido's technical curriculum vs. Aikido's principles
The experience of separation and the restoration of wholeness
The process of returning to unity IS Aikido
The importance of the proper training context
---
If you didn't catch part-1 in this Community Call series go here to listen to "The Dharma Of Aikido." Click below to check out the replay of part 2 on "Aikido & Non-Duality."
Watch, listen, share and leave your comments below!
Question: How do you experience "The Non-Dual Nature Of Aikido"? Watch the above video replay then join the conversation by leaving your comments below!
---
Join Patrick Cassidy & Miles Kessler for a special 3-day event in in Vevey, Switzerland – May 18th to 20th, 2018 | Click Below For Details!

---