I'm starting a new video series for the Integral Dojo audience called "Aikido & The Evolution Of Response." In this muli-part video series, I'll be teaching you the stages of vertical learning that come from a developmental system I've created called the "Evolution Of Response." I'm kicking off this series with a teaching about your basic "hard-wired" intelligence, and how it relates to stress and conflict. This 1st video is called "Aikido & The Survival Instinct."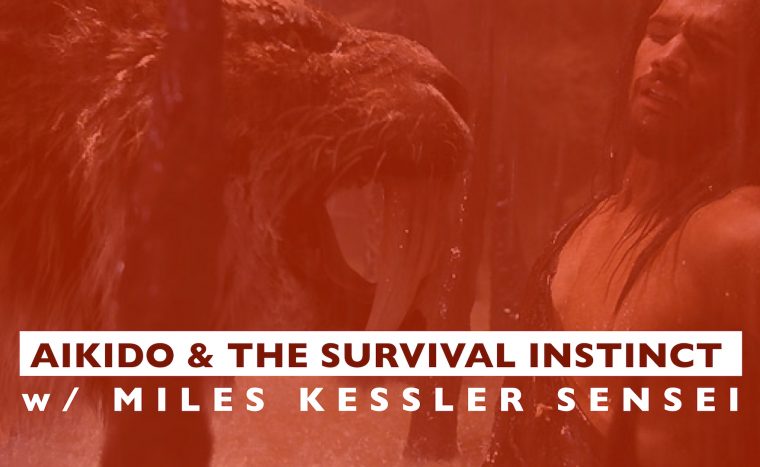 This 1st video is all about our hard-wired instinct to survive. This instinct is your built-in "fight, flight, freeze" reactions that come on-line in the midst of stress and conflict.
Here are a few points in this video teaching of "Aikido & The Survival Instinct":
Survival as a lower intelligence vs. Aikido as a higher intelligence
Survival is fear based vs. Aikido is based in conscious choice
Survival instinct is only reactive vs. Aikido responding from center
Fear disconnects us from other vs. Aikido courageously stays connected
The survival instinct perpetuates conflict vs. Aikido moves towards wholeness
The survival instinct is "zero-sum" solution vs. Aikido is a "win/ win" resolution
I firmly believe that as a collective Aikido community we need to have a vision of Aikido. A vision that helps us understand where we've come from, where we are at, and most importantly where we are going. This series on "Aikido & The Evolution Of Response" is my way to help clarify that vision.
As always I would love to hear your thoughts on this topic. Just leave your comments below the video.
Enjoy!
Question: How does your Aikido practice help you work with the fight, flight, freeze reactions? Watch the above video replay then join the conversation by leaving your comments below!
---
To help you go a bit deeper in this teaching on "Aikido vs The Survival Instinct" I have a gift for you! Click the link below to get your free PDF reference guide and worksheet on 'Transforming The Fight, Flight, Freeze Instinct".
In this free reference guide and worksheet, I give you some core up-grading practices for overcoming and integrating your basic survival intelligence and developing your higher potential. Just CLICK THE BOX BELOW!