The below "Dharma Bite" is an excerpt from a longer dialogue I did with Teja "Fudo Myoo" Bell Roshi for our "Meditation For Aikidoka" online course members. We had such a wonderful dialogue that I decided to share this excerpt here with my blog readers on "From Emptiness To Spontaneity".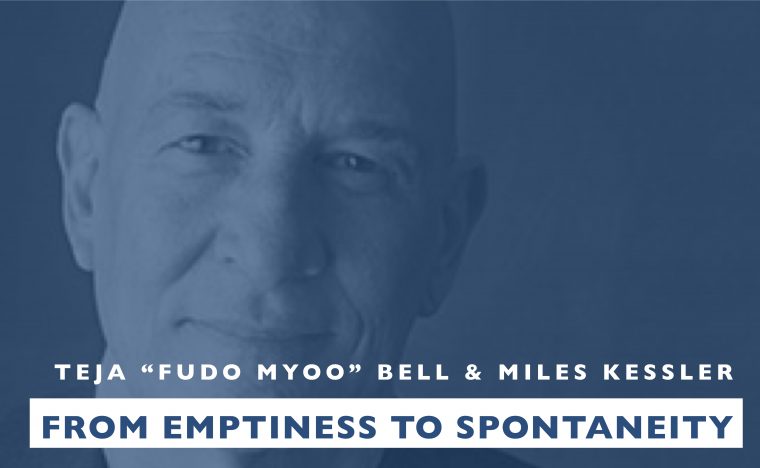 Teja is uniquely positioned for this exploration on "emptiness and spontaneity" because not only he an Aikido Sensei but he is also a "Chi Gong" Sifu AND a Zen Roshi in the Mondo tradition. 3 disciplines that rest on a universal perspective.
Over the past year, Teja and I have had several "Dharma Discussions"(See "What Is The Dharma Of Aikido?") and I really appreciate his perspective on both the relative side of the art of Aikido, and the absolute perspective that is at the core of all spiritual traditions (like Buddhism).
In this short excerpt we speak about some of the following points:
The interconnection between the relative and absolute
Aikido as a contemplative practice in movement
Stillness in movement, and movement in stillness
The flow that arises in the midst of "FLOW"
The need to rest in emptiness in order for creativity to arise
Question: What is "emptiness" and "spontaneity" in Aikido for you? – After watching this "Dharma Bite" leave your comments below!
This "Dharma Bite" was recorded Feb. 7th, 2018.
---
Want to go deeper into Aikido's Spiritual Dimensions? Get Miles Kessler Sensei's "Spiritual Dimensions Of Aikido" Mini-course For A Deep Dive Into The Heart Of Aikido. Click Below For Details!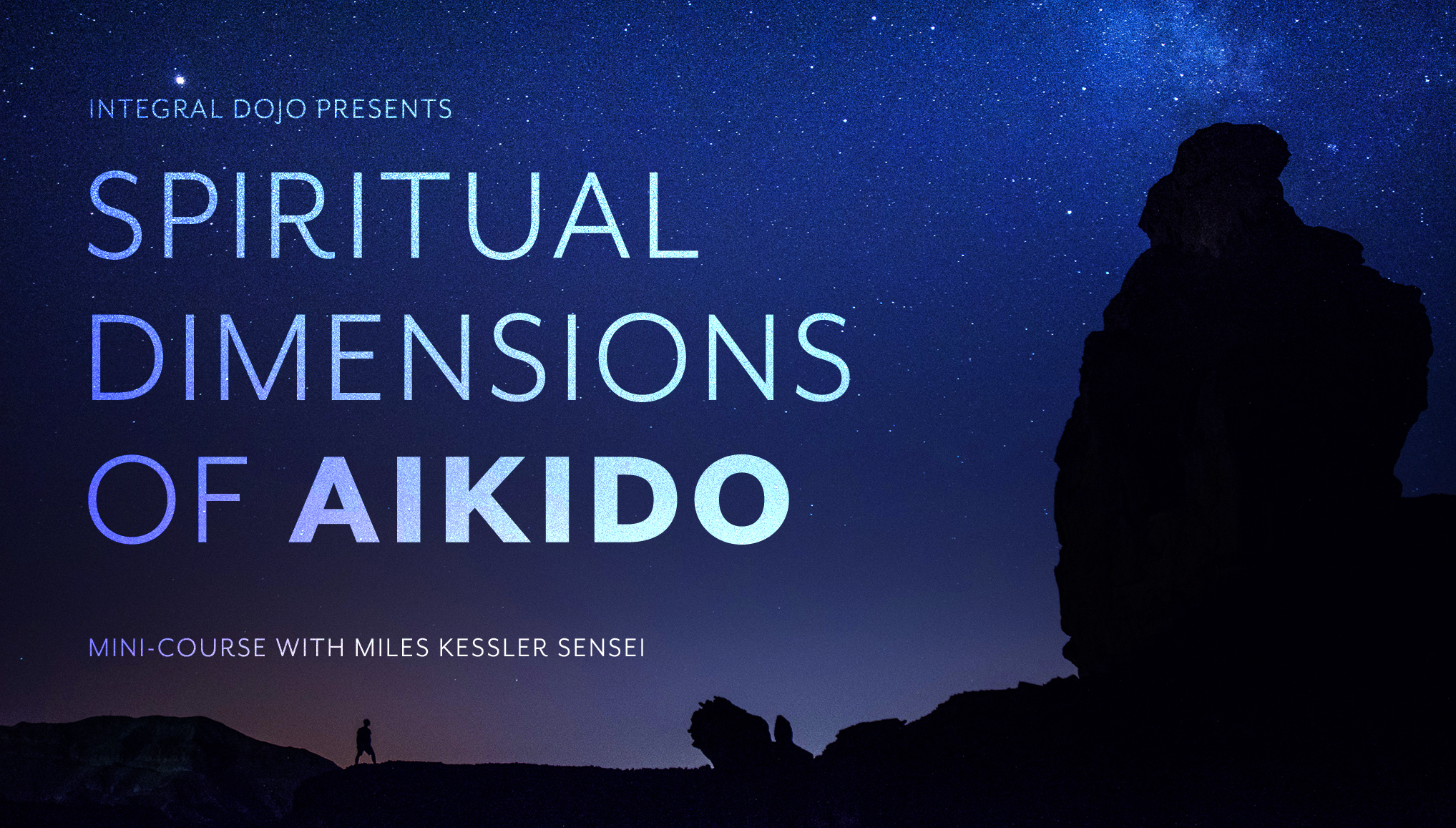 ---