There are no two ways about it; from time to time, life can be tough. Creating the skill to work with life's arising challenges is essential. Meditation, for example, is a sort of "superpower" that gradually increases your capacity to hold and be with life's challenges. It will help you to weather the storm. But you also need to develop competencies to skillfully work with, and discover the inherent potential in difficult moments.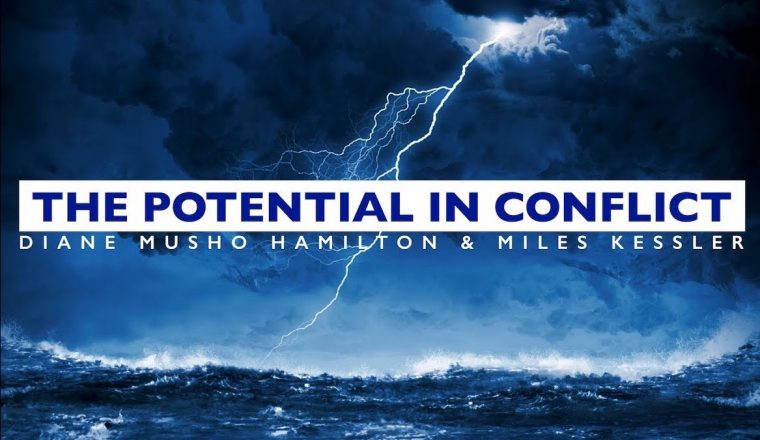 The Inherent Potential In Difficult Moments
When it comes to developing skills for working with life's challenging moments there are many wonderful practices, two of which are "meditation" and "Aikido." It is from the perspective of these to disciplines that I engaged in a Dharma Discussion with Integral Facilitator and Zen Sensei Diane Musho Hamilton… her expertise is in mediation, and mine in Aikido. Two practices which are remarkably similar in how they face and work with life's difficult and challenging experiences.
Needless to say, we had a lot to share from these two different, yet similar approaches. Here are a few points of our discussion:
The importance of developing a connection to the whole
The recognition of "wholeness" as infinite
The recognition of the "particular" as also infinite
The appropriate response to life comes from staying connected to the whole
Locating life's fixations is a developmental skill
Holding the space for the fixation is essential for it's liberation
---
---
You can check out our "Dharma Bite" dialogue below. I would love to hear your thoughts on this topic so be sure to leave any comments or questions on the below video.
Enjoy!
Question: How do you work with life's challenges?  Join the conversation by leaving your comments below!
---
Dharma & The Evolution Of Conflict – Community Call Series
Want to go deeper into the teaching of Dharma and conflict resolution? Join Diane Musho Hamilton and me for the remaining Community Call in our "Dharma & The Evolution Of Conflict" series.
In the 3rd Community Call Diane and I will explore these topics:
3rd Community Call: Tuesday, June 5th – "The Path Of Embracing Conflict"
To register and get more info CLICK BELOW!
---
Join Diane & Miles for a 5-day retreat in Southern Utah – July 11th to 15, 2018 | Click Below For Details!