Nothing is more separating than conflict.​ Nothing is more unitive than spirituality. The martial art of Aikido attempts to walks this impossibly thin line as a "spiritual martial art." If this is the case, then what does an expression of Aikido's spiritual essence look like? If we are all spiritually connected, ultimately One, or not-two, then how can we express this non-duality in conflict? These are the questions I explored with Dan Messisco Sensei (6th dan Aikikai) in our recent Aiki-Discussion on Aikido & Non-Duality.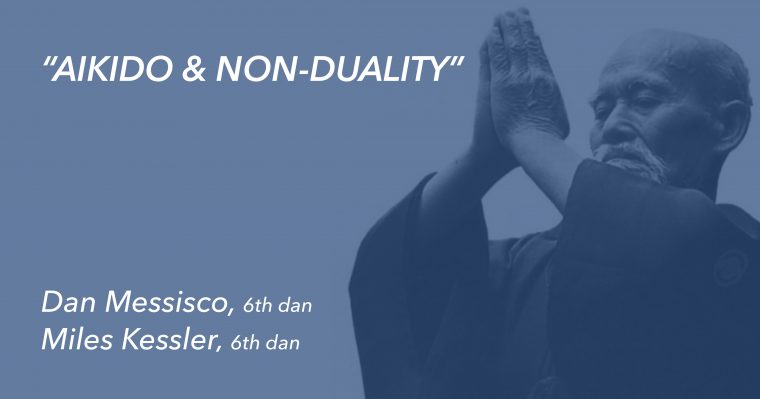 Messisco Sensei is one of the few Aikido teachers I know who can explicitly speak about doing Aikido from an absolute, and non-dualistic perspective. But he doesn't just talk about it, he can actually walk his talk.
In this first discussion of this several part series on Aikido & Non-Duality, Dan and I explore the nature of non-duality in Aikido. We especially look into what are the exact conditions necessary to have this experience, and how can your art be an expression Aikido & Non-Duality.
This talk was a warm-up for the Memorial Day Weekend Aikido seminar I'll be teaching w/ Dan on "Aikido & Non-Duality" – May 24 – 26, 2019 in Roseville, California. Go here for details!
---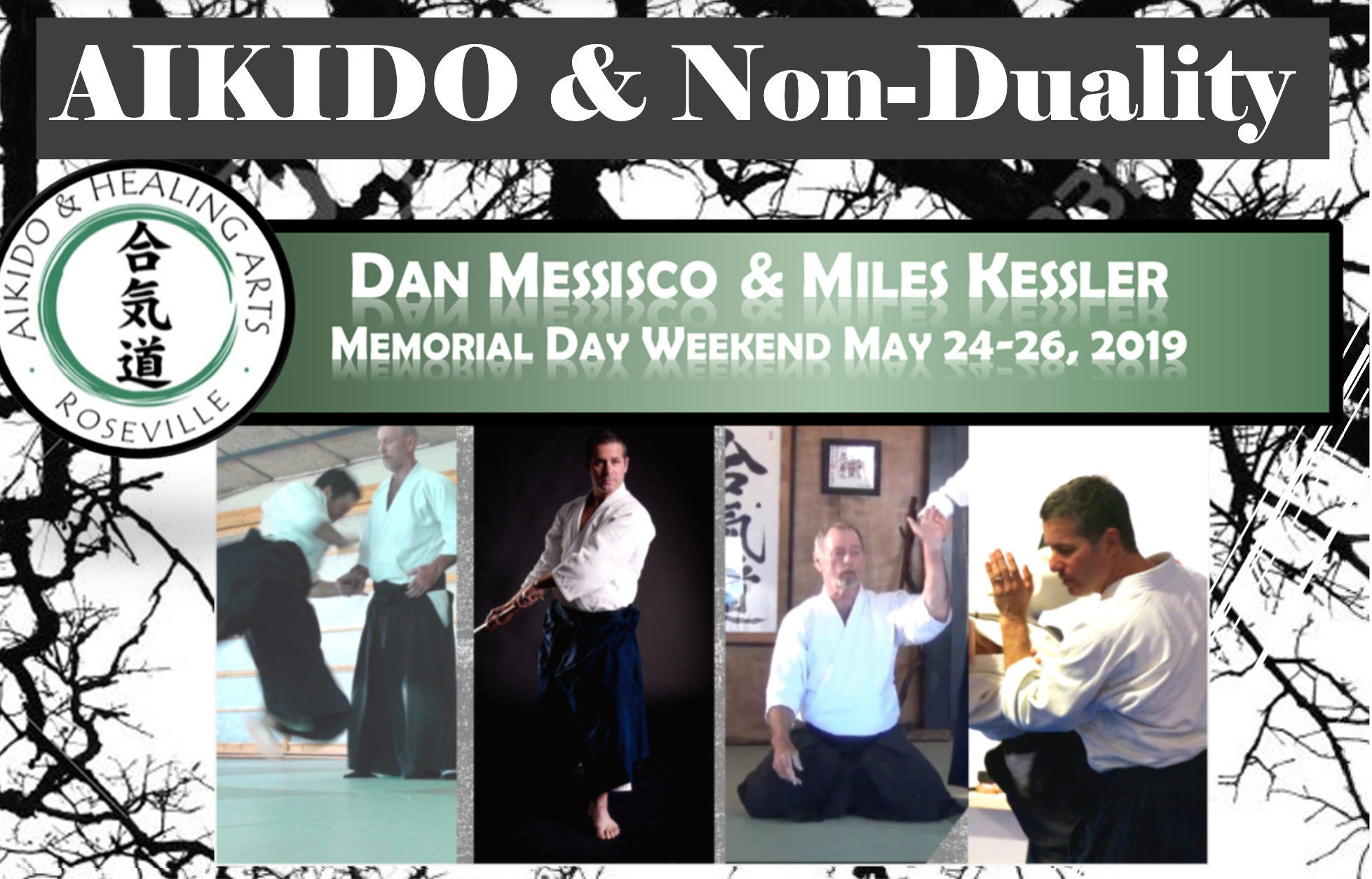 ---