Last week I published a blog post on "The Buddha's Advice To An Aikido Sensei" which covers the teaching of the 5 Qualities Of A Spiritually Mature Teacher. I got a lot of great feedback on the post and it seems to have struck a chord in the greater aikido community.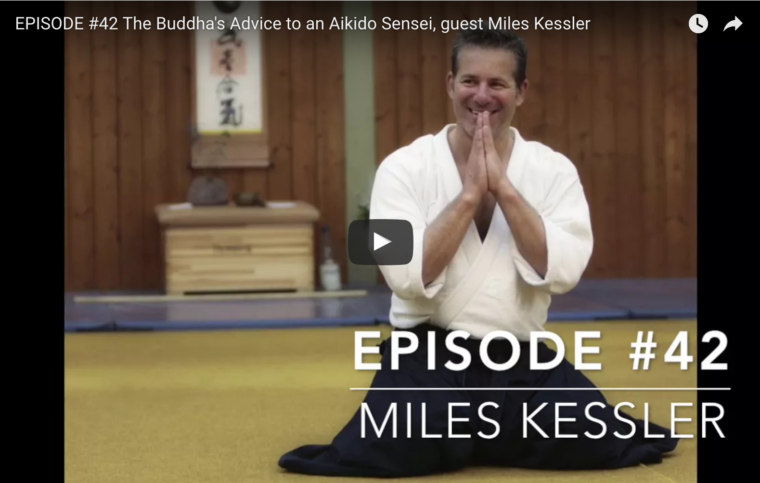 In this follow up post I'm sharing an interview that I did on this topic w/ Edgar Ortega of The Edgar Ortega Radio Show. This was the 2nd time I was interviewed by Edgar (See Aikido At The Leading Edge) and I always enjoy our Aiki-Discussions.
One of the things Edgar asked me in the interview was if I had written this blog post with teachers in mind, or with students in mind. Well, the answer is neither, and both. "Neither" because it wasn't my intention to single out any individual teacher's behavior. Personally, I see Aikido as a higher path of practice that can lead you forward towards your greater spiritual potential as a human being. These 5 qualities of a mature teacher from the Buddha reflect that potential in all of us.
And "both" because regardless of whether you are a teacher or student, you are first and foremost a "learner." These 5 qualities of a mature teacher from the Buddha are 5 clear and simple guidelines, yet they can be quite a challenge to practice. But if you approach these guidelines with care and commitment, then they will keep you moving forward on the path of learning.
In my discussion with Edgar I elaborated on these 5 qualities of a spiritually mature teacher:
A Mature Teacher Is Lovable

A Mature Teacher Is Worthy Of Your Love

A Mature Teacher Is Deeply Experienced In Practice & Theory

A Mature Teacher Has The Ability To Say Difficult Things
A Mature Teacher Is Motivated Solely For Benefit Of The Students
Our discussion lasted for almost 1 full hour and you can listen by clicking on the video below.
---
---
::: FREE COMMUNITY CALL! ::: "THE BUDDHA'S ADVICE TO AN AIKIDO SENSEI"
Sunday, Aug. 20th, 2017 – 11:00 am PDT, 2:00 pm EDT, 20:00 Central European time zones
Once again the whole Integral Dojo virtual community will be gathering on the Zoom video conference platform for this 90 min. call. The session will consist of a short topic overview, practice breakout groups, harvesting of insights, and a Q&A session.
The Integral Dojo community calls are some of the best conversations in the Aikido world today. Join us and help co-create this conversation. We'd love to have you with us!