On Feb. 25th, 2018 the Integral Dojo hosted a Community Call w/ Miles Kessler and Patrick Cassidy on our on-going "Aiki-Discussion" of the topic of "The Dharma Of Aikido." In this 1st of 2 community calls, Miles, Patrick, and the "Aikido At The Leading Edge" global sangha discussed many aspects of Aikido as a martial art and Aikido as a spiritual Path.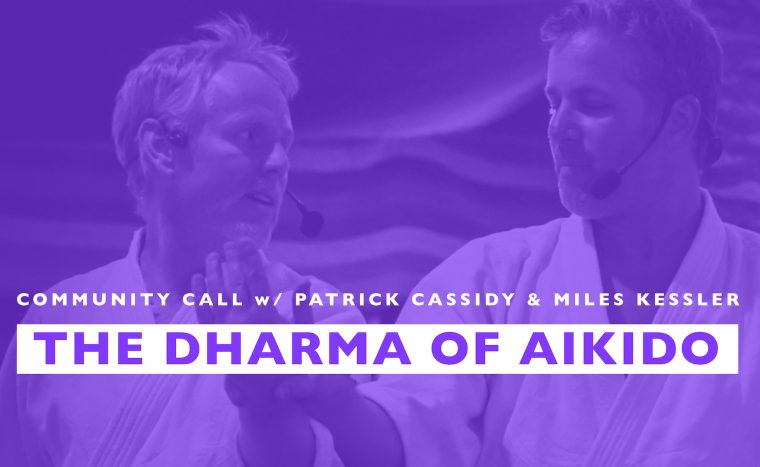 Some of the points the came up in this wide-ranging "Aiki-discussion" are:
The meaning of "Dharma" as ultimate reality
What is Aikido's Dharma?
What is Aikido as a spiritual path?
How to work with the ego's tendency towards "zero-sum" results in conflict?
The difference between pressure testing technique vs. pressure testing the self
Is Aikido's transformational potential being lost?
---
Part two in this 2-part series is on the topic of  "Aikido & Non-Duality" and you can go here to watch. In this first part in the series Patrick & I explore "The Dharma Of Aikido".
Watch, listen, share and leave your comments below.
Question: How do you experience "The Dharma Of Aikido"? Watch the above video replay then join the conversation by leaving your comments below!