"Dharma & The Evolution Of Conflict" Tele-Summit, Free Online Global Event, March 20 – 24, 2019. Come together with Ken Wilber, Diane Musho Hamilton, Terry Patten, Wendy Palmer, Steve McIntosh, Keith Witt, Ginny Whitelaw, Greg Thomas, Fr. David McCallum (and many more) as we explore the practice and application of "Dharma & The Evolution Of Conflict"!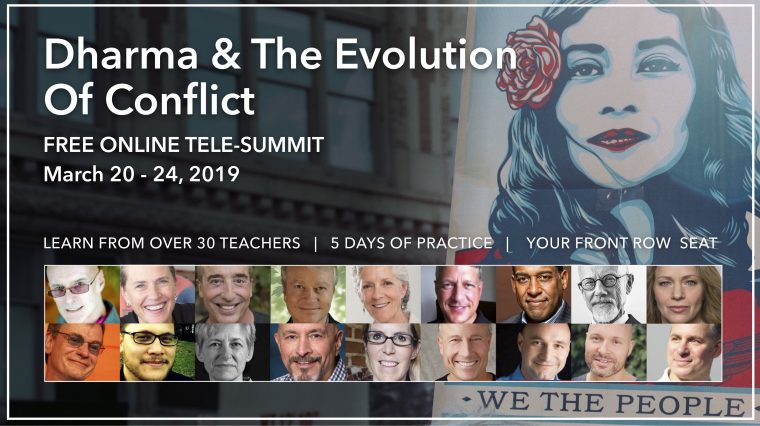 The word Dharma means absolute truth, universal principle, or ultimate reality
This points to the spiritual understanding that at the deepest level of consciousness, indeed at the deepest level of being human We Are All One.
It is the eternal truth at the esoteric core of all the worlds wisdom traditions. It is this deepest spiritual perspective that boldly proclaims; "That Which Unites Us Is Infinitely Greater Than Any Thing That Divides Us"
---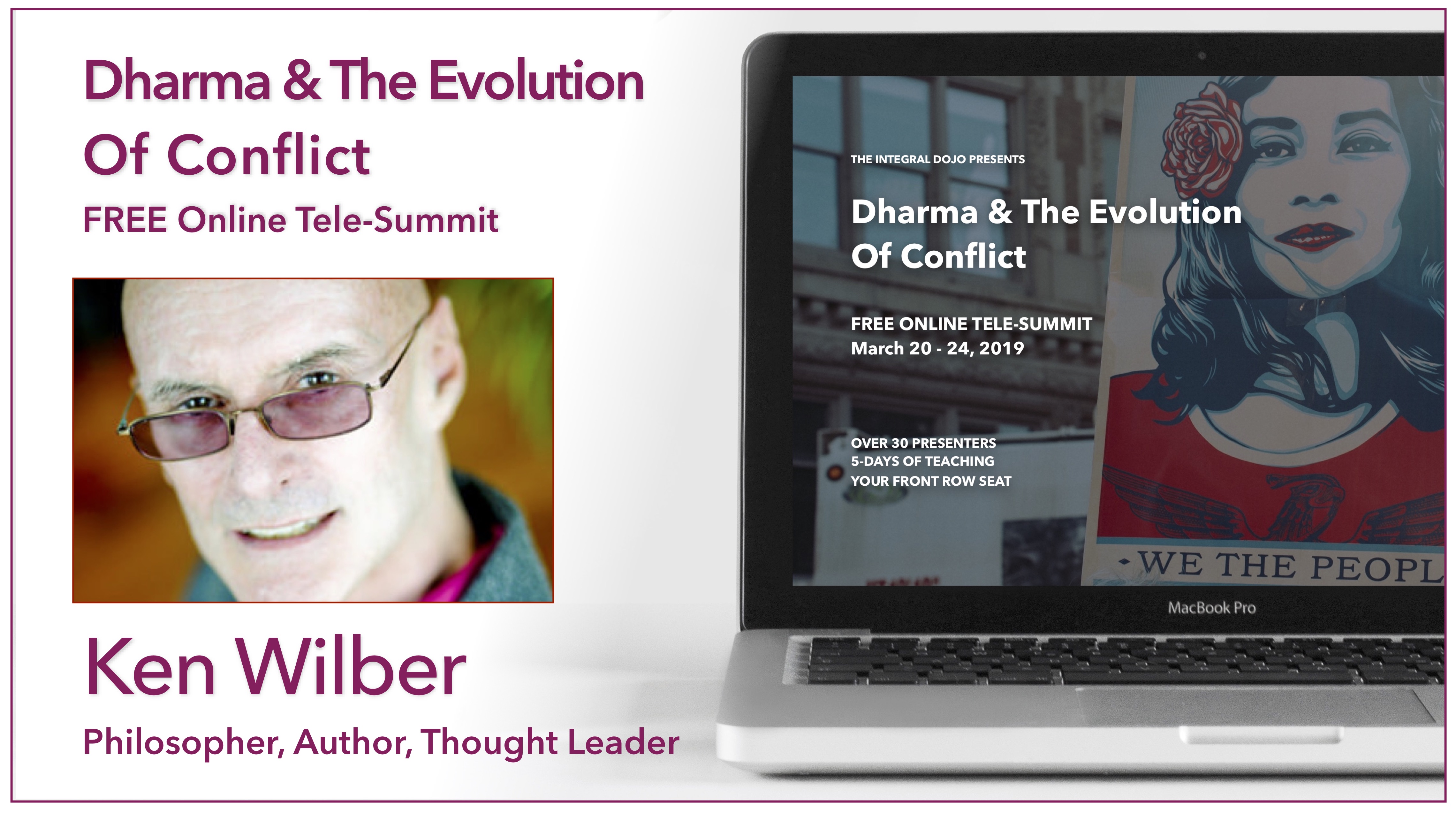 ---
We Live In Interesting Times
And yet, despite this deeper spiritual nature, if you just look around at the world today you will see conflict to a degree of which we have never faced before.
We are in the midst of conflicts that impact every level of our lives: relational, social, cultural, political, racial, gender, economic, environmental, religious, to name just a few areas.
In the face of all this conflict and divisiveness, you cannot help but ask the question; "If we are all ONE, then why doesn't it feel that way?"
---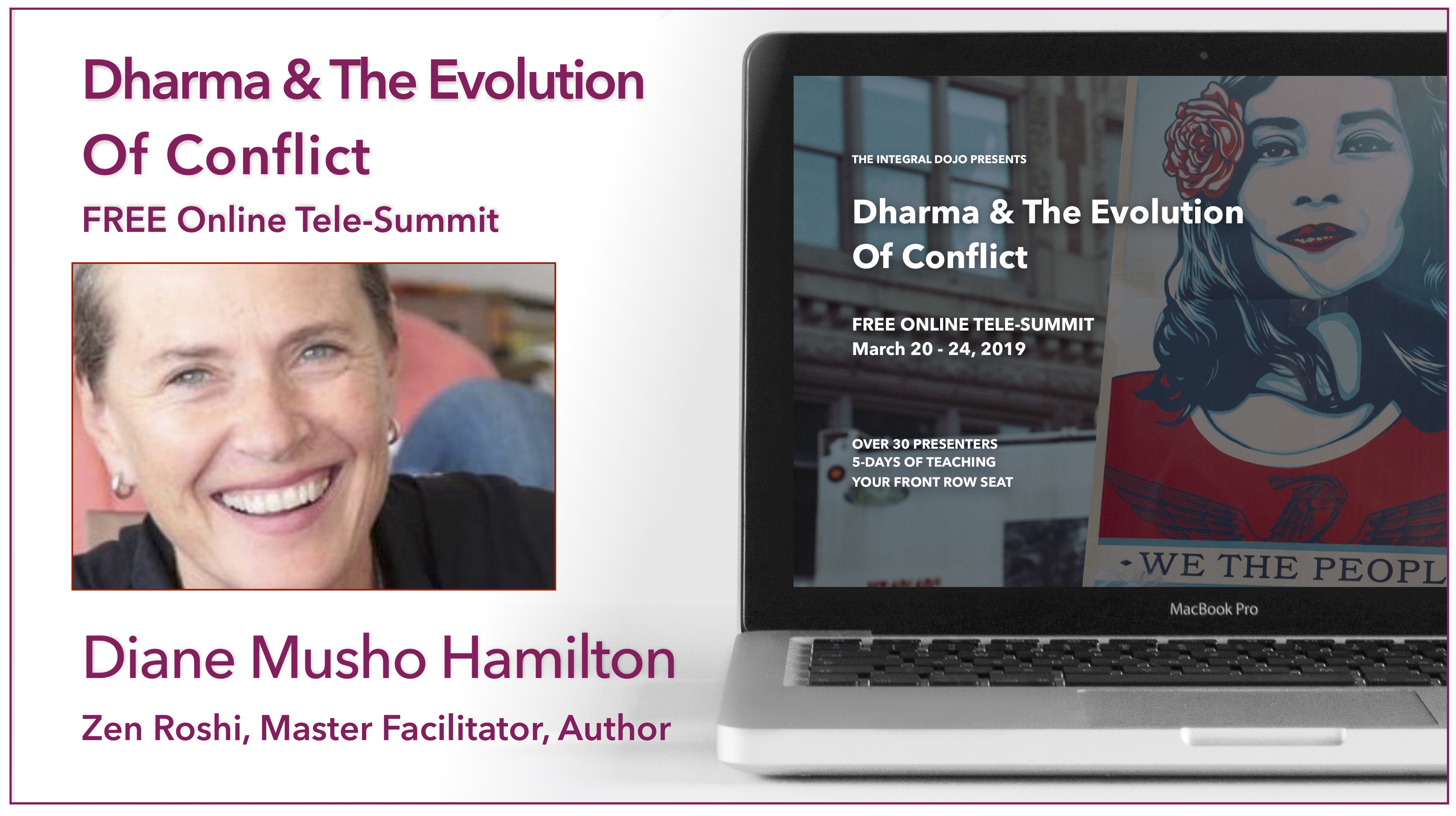 ---
What if there were a community…
of inspired teachers, facilitators, thought leaders, therapists, and practitioners working towards personal, inter-personal, and systemic solutions to the challenges we are facing in these times?
A community of people who embrace conflict, in all its forms, as a necessary force of "evolutionary tension" leading towards greater Truth, Goodness, & Beauty in the world.
People, just like you, whose primary reason for getting together is because they are passionate about development… and they love to practice together.
Would you gather with such a Sangha?
---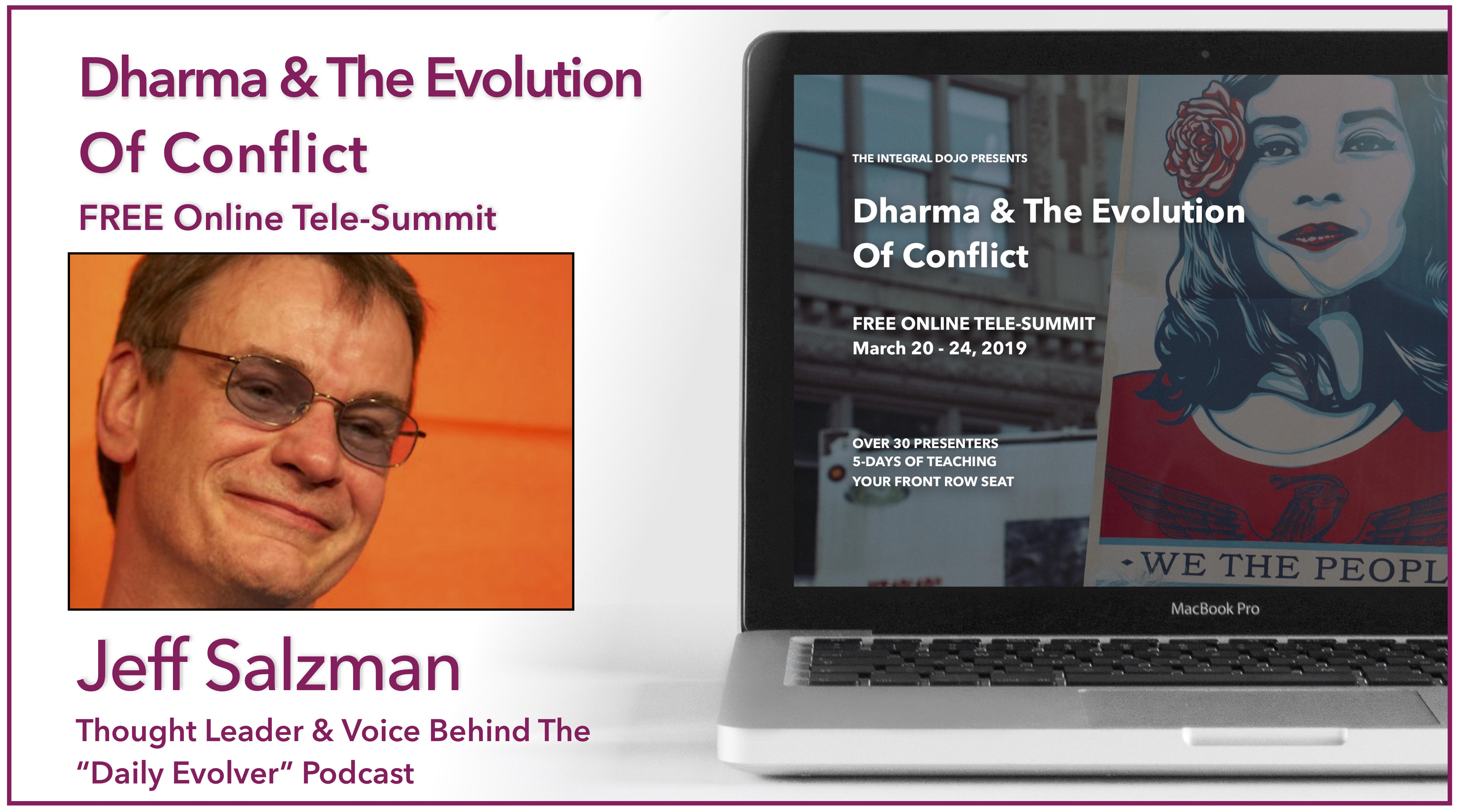 ---
Join Us For The FREE Online Event!
Click Below To See The Full Line Up