How do you see the relationship between unity and diversity? For millennia spiritual traditions have pointed to the spiritual truth that we are all One. Yet, we live in a world of diversity. A diversity which most of us celebrate as a rich tapestry of humanity. It is at this very junction of unity and diversity that Diane Musho Hamilton & I continue our "Dharma Bite" series on "Relating As One Living System."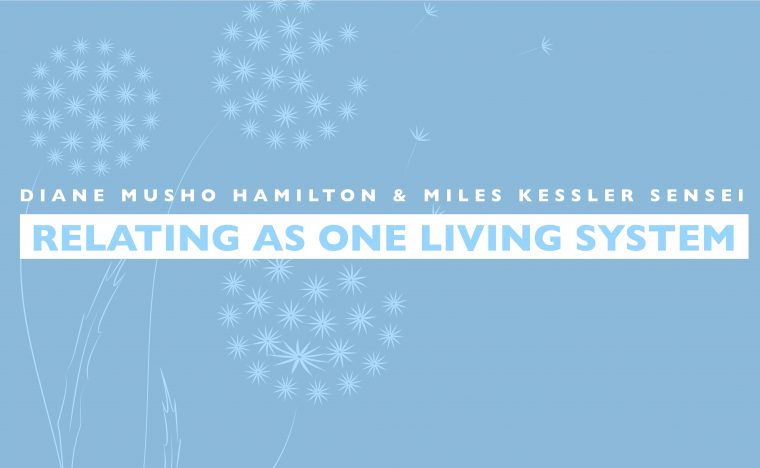 Zen Sensei & Integral Facilitator Diane Musho Hamilton and I are both long-time Dharma practitioners. We often share "Dharma Discussions" on the interplay between the relative and the absolute. On how diversity collapses into unity, and how unity is expressed in diversity. You could even say this is very exploration which informs not only our personal practice but our professional work as well.
We explore this very theme in this excerpt from a longer Dharma Discussion we did on "Capacity & Competency." Here are some of the points we cover in this Dharma Bite:
The junction where simplicity and complexity meet
Listening as an essential practice
Yield as a core practice for both mediation and Aikido
Having the willingness to feel what you don't want to feel
---
---
Question: How do you relate to diversity and unity in your work, your practice, or your life? Join the conversation by leaving your comments below!
---
Dharma & The Evolution Of Conflict – 3 FREE Community Calls
Want to go deeper into the teaching of Dharma and conflict resolution? Join Diane Musho Hamilton and I for the remaining 2 Community Calls in our "Dharma & The Evolution Of Conflict" series.
In the following 2 Community Calls Diane and I will explore these topics:
2nd Community Call: Tuesday, May 1st – "Our Evolutionary Potential" 
3rd Community Call: Tuesday, June 5th – "The Path Of Embracing Conflict"
To register and get more info CLICK BELOW!
---
Join Diane & Miles for a 5-day retreat in Southern Utah – July 11th to 15, 2018 | Click Below For Details!