How deep are you? Are you a deep thinker? Do you enjoy deep conversation with others? Are you able to feel deeply into yourself… and into the world around you? Or, do you prefer to stay superficial, like a cork bobbing up and down on the surface of the water? In this blog post I am exploring what it means to be deep… and the fundamental practice where "Mindfulness Deepens."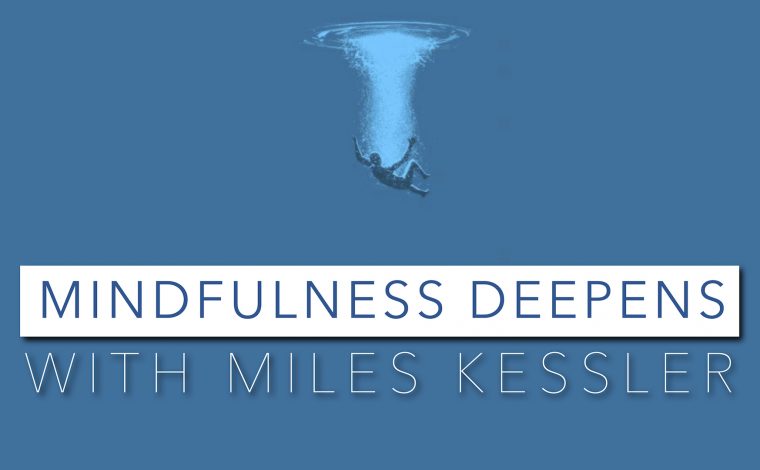 What Is Mindfulness?
Jon Kabat-Zinn, who is arguably the father of the modern Mindfulness movement, gives the following definition of Mindfulness; "Mindfulness is paying attention in a particular way: on purpose, in the present moment, and nonjudgmentally." 
This upgraded, and pragmatic definition of mindfulness fits very well our modern lives. As modern, and post-modern westerners we tend to be goal oriented achievers, who are forward driven and a tad judgemental (especially about ourselves). It is like we've inherited an attitude that keeps us on the surface of things and prevents depth.
Being "on purpose, in the present moment, and non-judgemental" is a beautiful way to pay attention. It is also a wonderful antidote to he modern mind that will only take you deeper into the moment.
The classic definition of Mindfulness from Buddhist Psychology (the Abhidhamma) is also pragmatic, but less about attitude, and more of a phenomenological  description: the characteristic of mindfulness is "non-superficiality."
In other words, Mindfulness sinks. Mindfulness deepens. When ever you are mindful of an experience, your very knowing of that experience will deepen.
In the below Facebook Live replay, I unpack the meaning of Mindfulness and share some practical tips on how to engage the practice of "Mindfulness Deepens."
Click below and join me going deeper, forever and always deeper, on the path of mindfulness.
Question: What practices do you have to go deeper into the present moment? Watch the above Facebook Live replay and join the conversation by leaving your comments below!
---

---