How attached are you to things in your life? How much "inner peace" do you have in your life? Have you ever considered that there is a correlation between attachment and inner peace? It is an eternal fact that the more attachment you have, the less inner peace you will find. And conversely, the less attachment you have, the more inner peace. In this post, fellow meditation teacher Stephen Fuder and I look at the relationship between "Mindfulness, Attachment, & Inner Peace."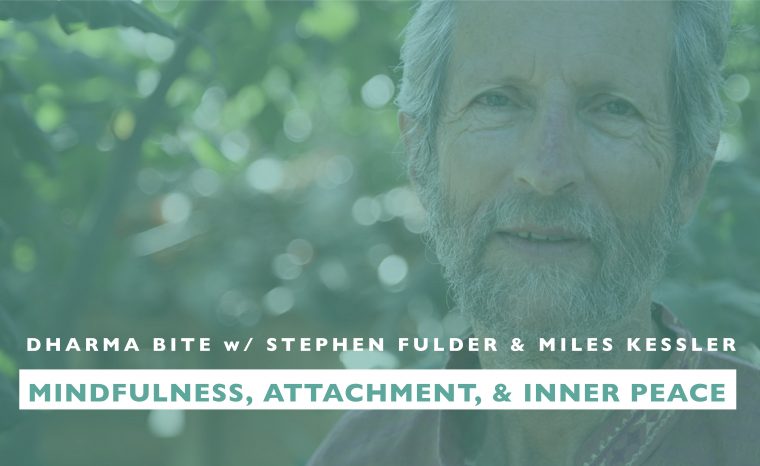 Over the past few years, I have been conducting a series of "Dharma Discussions" with several of my friends who are teachers from both the Aikido world and the meditation world. These are always deeply fulfilling talks into the essence of life and practice.
Many of these discussions are exclusively for the participants in one of our online courses. However, again and again, I find that these discussions are so good that it would be a shame not to share with the world.
Mindfulness, Attachment, & Inner Peace
The following "bite-sized" excerpt is from a Dharma Discussion I had with Israeli meditation teacher Stephen Fulder. Stephen is the guiding teacher and founder of "Tovana", Israel's Insight Meditation Society.
In a previous "Dharma Bite" Stephen and I talked about "The Wisdom Of Awareness, Tolerance & Allowing." In this excerpt, we continue the discussion by looking at "Mindfulness, Attachment, & Inner Peace."
For more on Stephen and his Dharma work and many teachings please go to www.stephenfulder.com
Question: How do you see the relationship between attachment and inned peace? Please write your comments below!